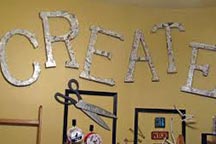 Straight From The Heart

Straight From The Heart (SFTH) is a charitable organization, started at Meadowbrook 5 years ago.
Throughout the year beginning in February, we do the following drives and events:
We have a pajama party where we collect new pajamas and storybooks for You Gotta Believe. Their philosophy is that no child should go to sleep without a clean pair of pajamas and a story book read to them. .
We hand make Surgi Dolls and Mastectomy Pillows. The dolls are for the Sunshine Organization located in Manhattan. These dolls are shipped to hospitals in the tri-state area including StonyBrook University Hospital and are used to comfort children . One of our neighbors, Fran Shaw, brings the pillows to the Cancer Center at StonyBrook. We also run a small Character Band Aide Drive for the children in the oncology unit at StonyBrook as well.
For Memorial Day we contribute to the Paws of War to train dogs to help vets with PTSD.
In the summer we hold a School Supply Drive for the children in the Longwood School District.
Twice a year, in honor of Memorial Day and Veteran's Day we treat local veterans to a "Day out at the Movies".
We run a Thanksgiving Food Drive for a local pantry located at St. Frances Cabrini in Coram.
We end the year with a Holiday Gift Drive known as our "Wishing Tree" helping to fill holiday wishes for families in the Cancer Center at StonyBrook as well as the Longwood School District.
The most important part of SFTH is our community. Without the generosity and support of everyone here, we would not be able to do any of this.
For information, please contact:
Josephine Alimonti at josie10014@gmail.com